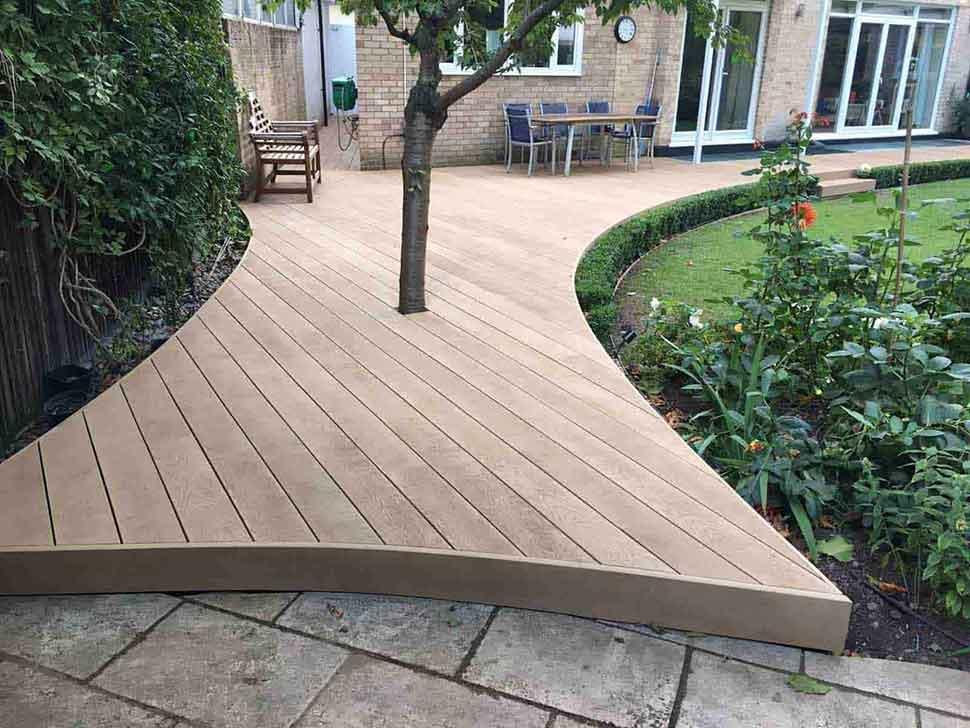 Choosing a style of decking can at times feel like a daunting task. With so many variations to choose from and each offering something different it can quickly become confusing. This guide will give you the pros and cons of each to aid you in making that difficult first decision.
Softwoods
At a fraction of the cost of hardwood, softwood timber is a great option when not only a quality finish is required but also keeping within a budget is important.
Softwood decking
is ordinarily constructed using Cedar and Pine timbers sourced from European countries where there are large reserves of coniferous trees. These are quick growing and easy to process helping softwood decking remain an economical and sustainable option. Softwood will predominantly come either grooved or smooth. The London Decking Company offers the option on both of these as well as reversible boards. Both give a slightly different effect, it's important to note that contrary to popular belief grooved decking doesn't actually offer any advantage where grip is concerned, however if installed correctly grooved decking will aid water runoff. Grooved boards can also be used to fit anti-slip grips into.
Hardwoods
Whether oiled for a year-round warm Mediterranean feel, or left to weather and silver for a rustic natural finish, hardwoods provide durability and a high-quality finish to any garden. Popular variations of hardwood normally installed are Balau, Ipe, Garappa, Iroko and Teak. As the name suggest hardwood's have a far greater density than softwood timbers, this can lead to a longer lasting deck and in turn reduce the amount of maintenance required. Hardwood's durability stems from the fact that it's sourced from Slow Growing trees in tropical locations such as South America, these conditions have enabled it to withstand all manner of outdoor environments. Due to its slow growth and the difficulties with processing, hardwoods are ordinarily more expensive than softwoods. It's also worth noting that there can be a lot of issues with deforestation surrounding
hardwoods
, we pride ourselves in ensuring that all of our Hardwood is FSC certified meaning its ethically and sustainably sourced.
Composites
Composite materials are the right choice for a long lasting, maintenance free deck and only the highest quality finish will do. Composite can be expected to withstand the most severe weather conditions for decades without any additional treatment of protection. Manufactures such as Millboard even offer a warranty on their products that can last up to 20 years. Due to the wide range of colours and styles of composite available, the need to stain, paint or treat your deck is eliminated. Included within these ranges are styles that will create a modern looking deck as well as products that have an authentic wooden feel and touch to them. When deciding upon
composite decking
it's important to remember that although the quality and durability is often far superior to that of timber, the price will often reflect this.
If you would like to talk to a member of our specialist team about your decking options, then do not hesitate to get in touch. Call us on 020 8200 0882 book an appointment with us or for just some friendly advice today.