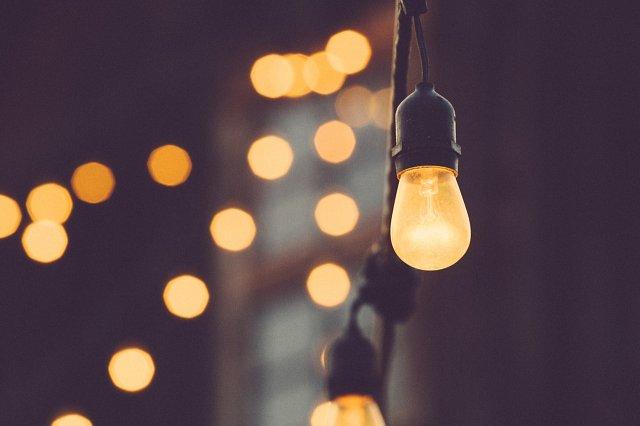 AS THE WEATHER WARMS UP, HAVE A LOOK AT A RANGE OF DECKING LIGHTS TO FIND ONE THAT SUITS YOUR NEEDS PERFECTLY.
Now that we have spring just around the corner, your decking will start to be used a lot more in the evening. With some well chosen throws, cushions, and jumpers, it doesn't take much to enjoy the outdoors in the evening whilst still keeping cosy. However, even though the weather has warmed and the rain has slowed, the dusk still comes early and leaves your deck in the dark. Now is the perfect opportunity to invest in some lovely new decking lights to help you make the most of your outside space this spring. Here are some of our favourite options:
Garden Spot Lights
Garden spot lights are a wonderfully effective and versatile answer to your garden lighting conundrum. Most will simply stake into your grass and remain stable. This means you can angle them or move them, entirely dependant on your whims and needs. Some even allow for the spike to be removed so that you can attach the spotlight directly to your deck! These are also a great way of bringing out the most in your plants - simply purchase coloured lights and angle them directly onto the leaves for some striking effects.
LED Light Trees
To add some real pizzazz to your decking lights, why not look into some LED trees? These are available from a range of manufacturers, in a variety of styles, and are a clear choice for your garden. They not only add cohesion to your deck, giving the effect of bringing the garden foliage directly into the space, but add a quirky and fun angle to your social area.
Wall Lighting
If you want to really
open up your decking area
and recreate the sense of the sun still being in the sky, wall lighting may be the best option for your decking lights. This will illuminate the whole space for you, along with illuminating you and your guests, which encourages cosy evenings spent outside.
String Lights
For a sumptuous, magical feeling, string decking lights are your perfect choice. There is a wonderful range available, from canopy-style to evoke the feeling of the stars hovering just above your heads, to winding wires that can be wrapped around your deck railing, giving the effect of glowing vines surrounding you. Not just striking, these decking lights are also warming and cosy as your vision is filled with little pinpricks of light everywhere - almost like fireflies. String lights are a great way to add a special feeling to your evening.