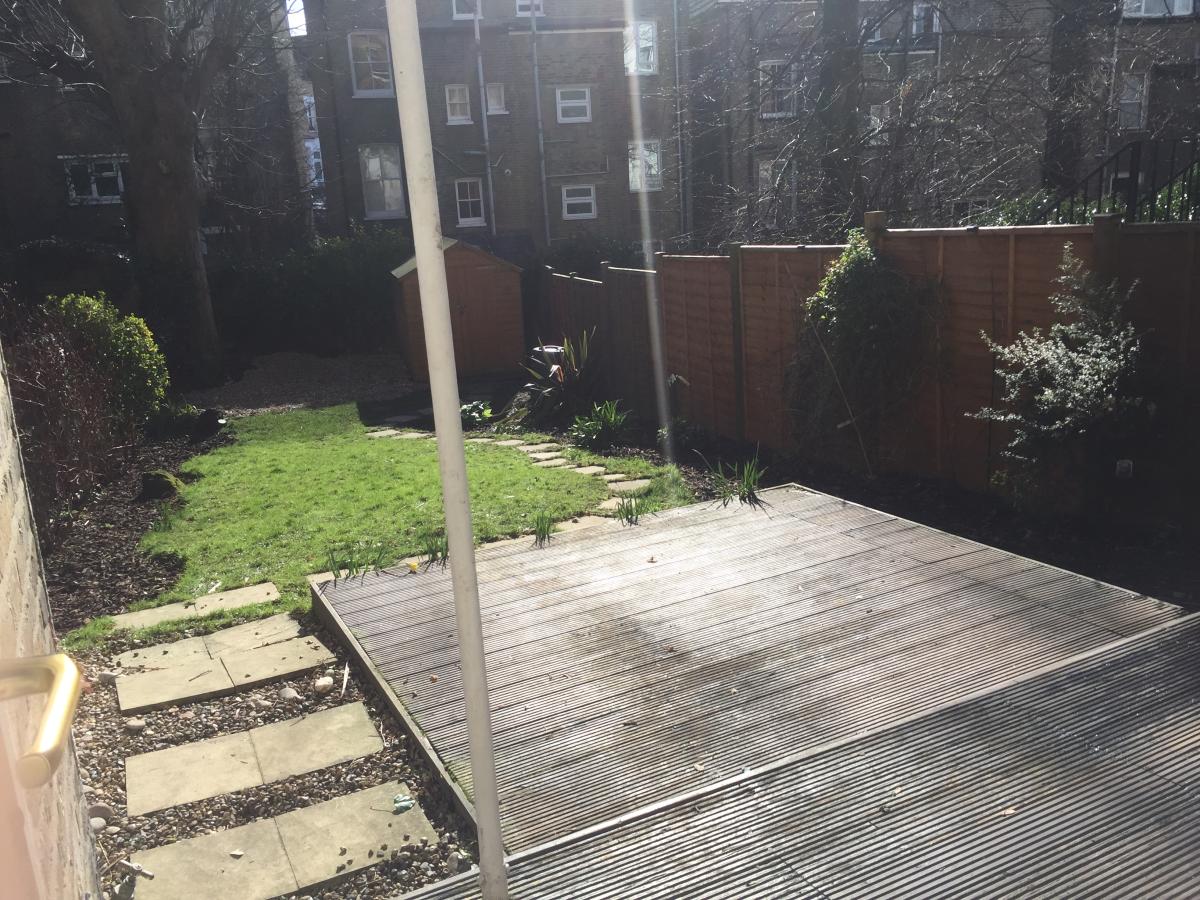 London gardens don't always offer an abundance of space for major landscaping projects. And, if you have already invested in good quality durable outdoor decking timber, you may want some budget-conscious DIY projects as the next step. Or possibly you just want to have fun, creating funky and on-trend garden decorations. These days, there are many great ideas to upcycle or reuse your household items – and even someone else's rubbish – as the basis of brilliant garden accessories. For family gardens, why not get the kids involved in making decking decorations and accessories?
Potty planters for garden decking in London
If your yard, roof garden or small plot of land doesn't afford you much space for lots of flower and edible plant projects, then fear not. Planters are a great way to decorate your decking or build growing zones. This is where your imagination can really go wild. There is no need to confine yourself to traditional shapes and sizes; just pick what would look great on the edges of your decking. You may have already seen wellies repurposed as planters, but walking boots, shoes and even crocs can be used too. Chipped teapots, jugs and cups should never be trashed, as they can make really arty and compact planters for smaller spaces. Look out for old fashioned kettles from second-hand shops and car boot sales, or paint up old pans and use those to create a novel planter cluster. Bit more space? Then tyre stacks, toilet bowls, sink basins and even old suitcases can be used to create a mini garden project for your decking.
Bigger upcycling projects for garden decking in London
If you have a wall around your decking, create a growing frame or a piece of living art. Bicycles, old shelving racks and window shutters can be successfully fastened up with small pots or climbing plants attached. Stack up crates or barrels too, to create a tiered growing area. The benefit of growing smaller plant species on frames, shelving or other structures is that it enables you to move upwards when space on or around your decking is limited. Wheelbarrows, pianos and small boats at the end of their days make great raised flower beds.
Recycled art projects for garden decking in London
Not green fingered? Not a problem, as upcycling for decking areas doesn't have to get your hands dirty. Why not make a piece of art or a windchime from old cutlery, bent and re-imagined? The tops of spoons fastened together around a metal stick can look like a fabulous metal flower, for example. Or fasten together crockery to create 3D mosaics. There are some great
additional ideas
to be found online. Remember though, recycling household objects is all great fun, but for the actual decking, you will need good quality outdoor decking timber, and a
specialist company
to design and install it. That way, you have a great backdrop for your imaginative garden decorations, that will outlive all of your experiments and art projects.