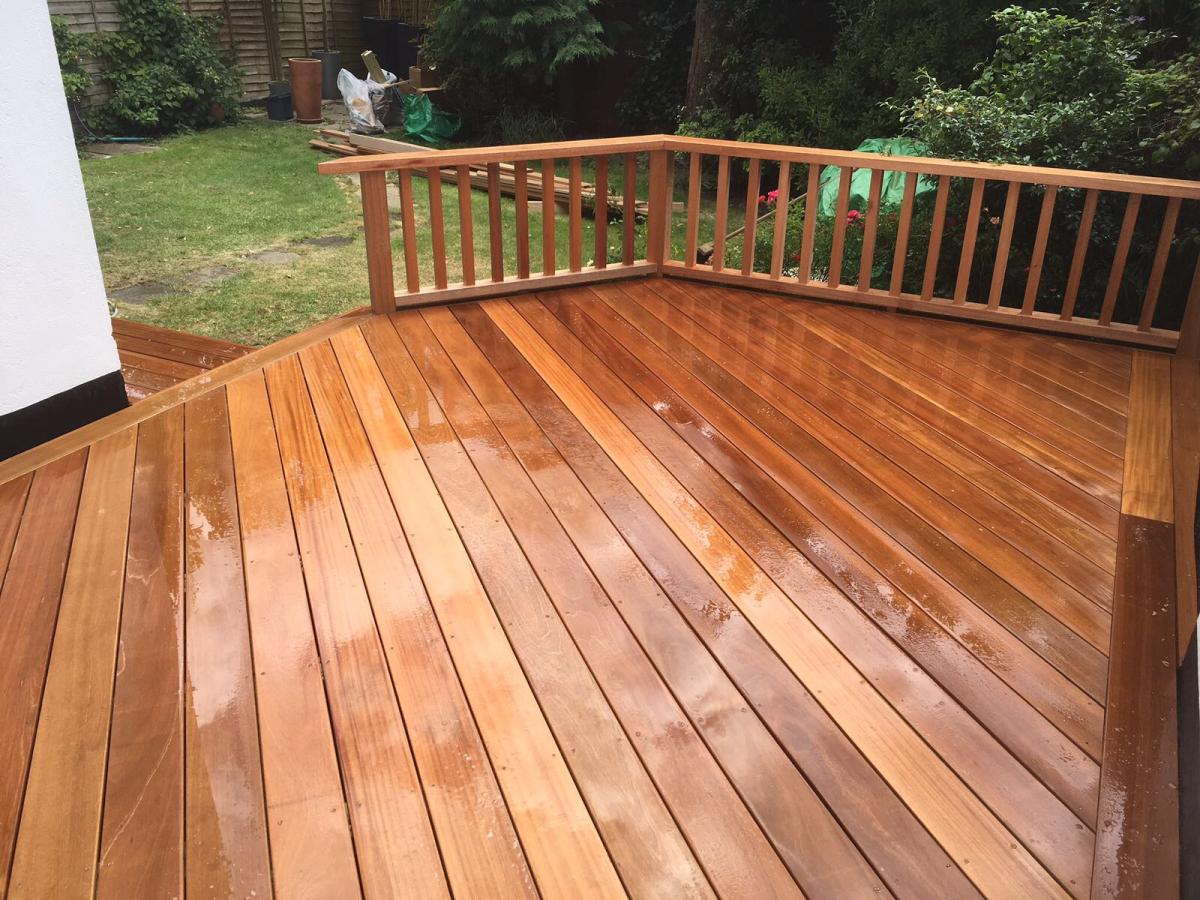 Outside space can be at a premium in London properties. You can make the most of the space you have available by designing the perfect
timber decking
area. It's important that you get the design right before the construction process gets underway. Read on for some helpful tips on designing your new timber decking area.
Timber decking circulation and linking
When planning your timber decking layout, try to think of it as an extension of the rest of your property and incorporate links accordingly. For example, remember to include access from the deck to the garage if it's adjacent, or incorporate sliding or bifold doors if the decking links to your lounge or kitchen, so that you can extend your indoor space outdoors.
Seating for your timber decking
Include permanent seating into your timber decking design. These outdoor space design
ideas and tips
can really help to maximise your outdoor living space. A built-in teak seat can offer somewhere pleasant to sit and allow you to enjoy your garden on a nice early spring or autumn day. They can also perfectly complement the material used to build your decking. If you plan on using moveable seating and dining furniture, think carefully about the number of guests you would usually expect to entertain and the area you'll need to accommodate your furniture. Think also about whether you want a part of your deck that's dedicated to conversation and relaxation. How are you going to separate these areas, yet maintain the natural flow between them? A good tip is to choose your furniture and fittings before you actually design the deck layout, and then work out how your outside space would work best around them.
Planting for your timber decking
If you intend to have planters sited on your deck or perhaps have a pergola with climbers growing on it, make sure that your deck is situated with an aspect that suits both the plants and your guests. For example, a south-facing area will suit sun-loving plants and visitors alike, but neither will enjoy being exposed to a brisk east wind all year round, or a chilly, shady spot where the sun never ventures. Stand on the spot where you plan to locate your decking and look at the view you and your guests will enjoy. If there's nothing particularly enticing to look at, think about incorporating a statue, a tree, or water feature in your garden. You'll also need to consider blocking out unappealing sights with hedging or screening.
In conclusion
There's a lot to consider when designing your perfect timber decking area. Always consult your contractor for more advice during the design phase to ensure that the actual construction proceeds smoothly to a satisfactory conclusion and delivers the deck you've always dreamed of.