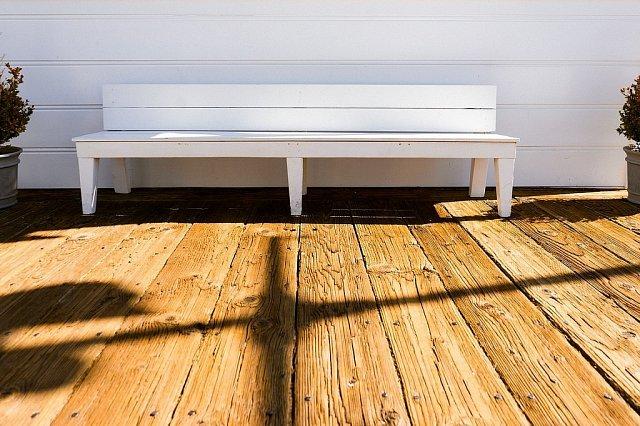 HERE IS OUR GUIDE TO ENSURING THAT YOU MAKE THE MOST OF THE WARM WEATHER, AND CHECK THAT YOUR DECK IN IN GOOD CONDITION
Decking is categorically fairly easy to maintain, however there are certain tasks that cannot be avoided if you want your deck to survive for years to come. We have split the tasks into seasonal sections, providing you with an easy guide to caring for your deck throughout the year.
Early Spring
Early spring is the time to give your decking a thorough wash. A dirty deck is an invitation for mould and mildew, which can cause rot. When washing your deck, be sure to remove all debris from between your deck boards. Pay special attention to the areas when deck boards cross joists. Be sure to use the appropriate cleaner for your type of deck, whether you have a timber, or
composite decking
. Try to clean your deck on a cloudy day when the sun wont evaporate the cleaner. Be sure to scrub your deck thoroughly, and be sure to rinse off all of the cleaning fluid so as not to damage your deck's surface.
Late Spring
Late spring is the time to seal your decking. A variety of sealants are available from gardening shops, depending on the kind of finish you want. When sealing your deck, pick a two day period that you can dedicate to getting your deck sorted. After sanding your deck and replacing any popped nails or screws, use a roller to apply your sealant, following the instructions on the bottle. Try to apply two thin coats rather than one thick one, as this will give it a better finish.
Mid Summer
Inspect and repair your decking, using the warm dry weather of summer to give your decking a thorough look over. Be on the look out for signs of rot, and be sure to inspect all of your decking's joists, posts, and beams to make sure they are all in good repair. Be sure to replace any boards or joists that are rotten or damaged.