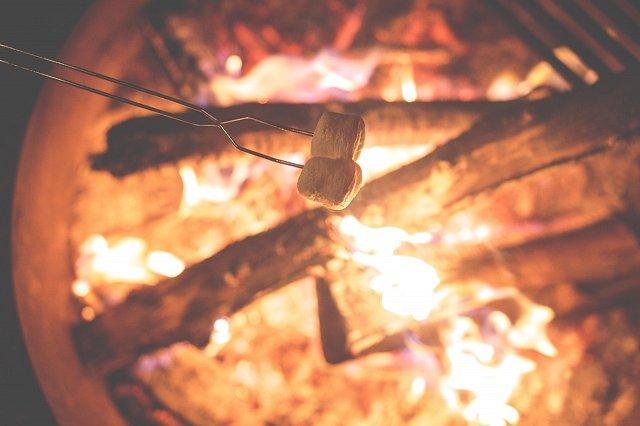 TO HOST THE PERFECT AUTUMN GARDEN PARTY ON YOUR DECK, TAKE A LOOK AT THE LONDON DECKING COMPANY'S TIPS ON KEEPING YOU AND YOUR GUESTS WARM.
The London Decking Company adore autumn and all the festivities that come with it; whether you're hosting a spooky Halloween shindig, or having a gathering round a bonfire for Guy Fawkes Night, or are supporting our American cousins by throwing your own Thanksgiving on 24th November, the addition of beautiful and robust garden decking ensures your guests can keep partying into the night without a worry of muddy boots and getting wet from the grass.
Here's some tips from us on how to keep you, and your guests, warm through the night for your autumn garden party.
Heater
Heating really goes without saying for an autumn garden party; however, there's a range of options to choose from and it's often difficult to know what's best. Have a think about the entertainment you're going to be including - will you be roasting marshmallows? A fire pit would be best. Will everyone be gathered facing fireworks? Some heaters behind your guests might be appreciated. If everyone will be seated around a dining table for food, a large patio heater and some well placed-candles will be fitting.
Blankets
You simply can't provide enough blankets if you're planning on spending the evening outside. They don't have to be expensive - your guests will have wrapped up warm already, so it's just to keep the chill out. Plan for one per guest and then have a few spare in the house, just in case. The other thing to consider is placing a rug on the floor of your deck. This will stop wind blowing up through the gaps, creating a perfect spot to place your decking furniture.
Deck Cover
In order to keep in the heat from your heaters, having a patio cover, umbrella, or any other kind of temporary roof will ensure your heat gets trapped right where you want it! You can even make some curtains to draw around your party to create a truly cosy atmosphere.
Warm Food & Drink
No autumn garden party would be complete without some truly warming food and drink. Jacket Potatoes cooked on the fire make a perfect evening meal with the addition of home-cooked Chilli. Alternatively, why not bring out the BBQ for one last hurrah? Mulled Wine is also always a firm favourite, and there are plenty of recipes online to choose from.
The London Decking Company are confident that your deck is a perfect addition to your home throughout the year - no matter the weather! To discuss deck design ideas with our team, don't hesitate to give us a call on 020 8200 0882.