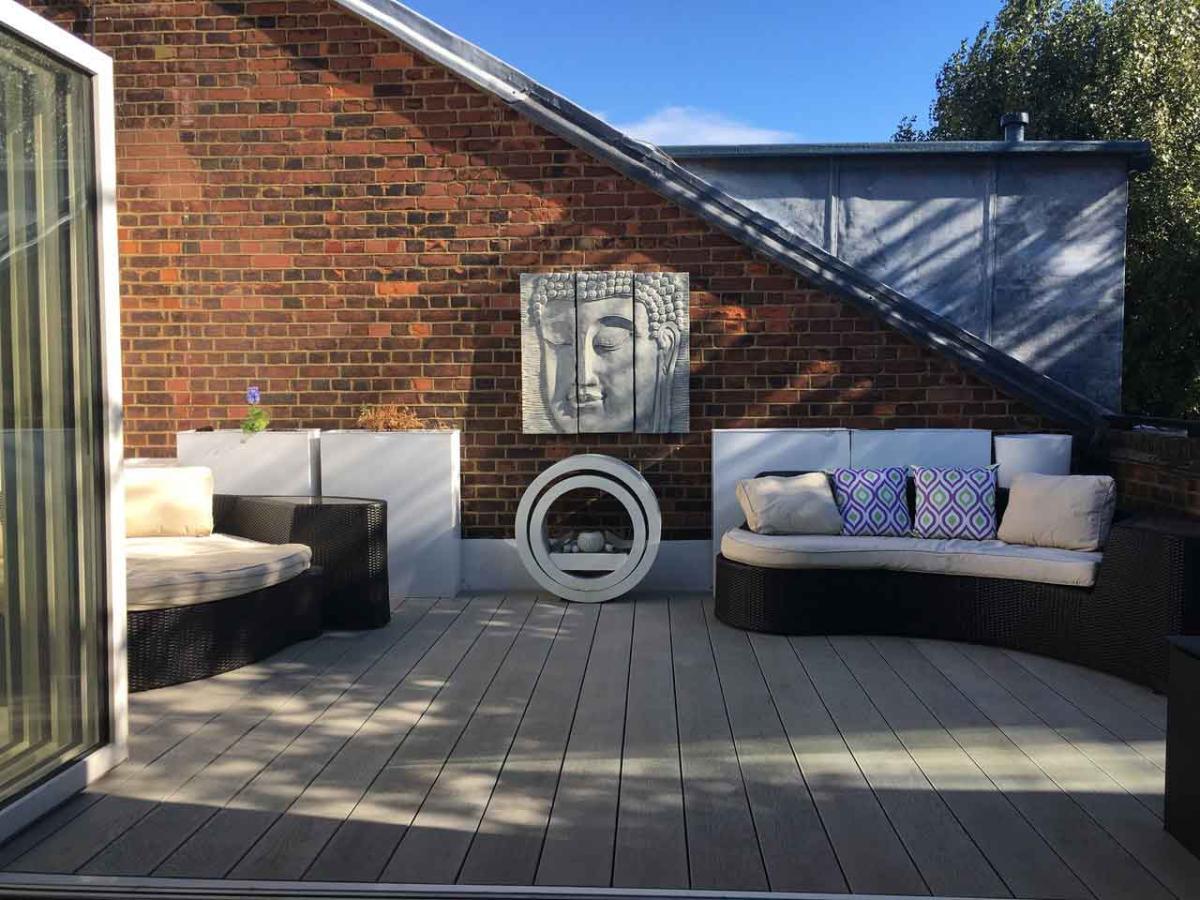 There's something about roof decking that's extremely glamorous. Whether you step out onto the deck from the French doors of your master suite or use it for a romantic getaway, roof decking adds style and value to your home. If you have a flat roof that needs renovating, now is the perfect time to consider installing roof decking.
Planning for roof decking
If you are considering installing a roof deck on an old flat roof, then you'll need to have it checked out by a professional to ensure it's strong enough to support a deck. If you get the go-ahead, then you'll need to check with your local planning department whether you need
planning permission
- this is likely to be necessary if, for example, your roof overlooks other properties.
Weatherproofing your deck
Before you start, think about the orientation of the deck and the kind of weather it's likely to be exposed to. Does it get the sun at a particular time of day or is it particularly sheltered when it rains? The answers to these questions will influence whether you install a resilient
hardwood timber deck
or opt for low-maintenance
composite decking
particularly if drainage and water pooling are a potential problem.
Safety first
A proper structural check will have determined how much weight your roof can hold. You will also need to install safety railings, so consider the best material as part of your overall design. What's more, it's recommended you opt for non-slip decking for extra security.
Enjoy the view
A roof deck is the perfect place from which to enjoy the view with a cup of coffee and the papers in the morning or to host a fabulous party. But apart from the additional outdoor living space, your roof decking will replace inefficient roofing material with a deck that offers high fire resistance and excellent thermal performance. You can also correct any damp and drainage issues when the deck is built, ensuring proper and adequate drainage. If you only have a small garden, a roof deck will extend your growing area with pots and troughs, while this extra space and flexibility even add value and a unique appeal to your property. However practical or glamorous your roof decking turns out to be, it's an upgrade you'll be glad you made come next summer!