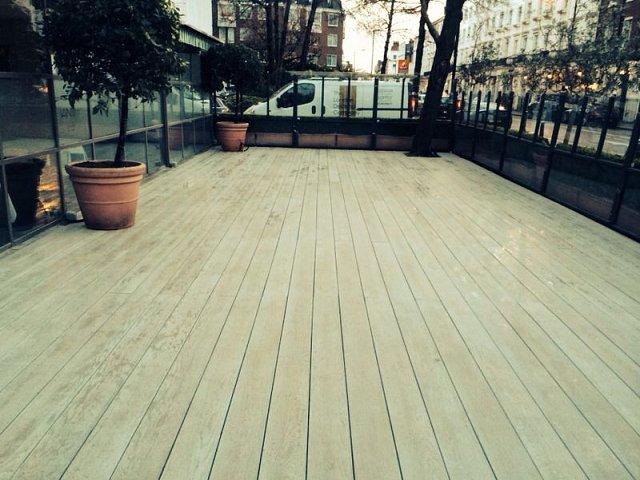 LONDON DECKING COMPANY ARE RESELLERS AND FITTERS OF QUALITY MILLBOARD DECKING.
For those that haven't heard, we at The London Decking Company are approved retailers and fitters of Millboard quality decking. Millboard Composite Decking is a completely revolutionary design of outside flooring, with slip-prevention concepts and a maintenance-free style. Almost the same as natural timber decking, Millboard Composite Decking is made from resinate fibres. So why should you choose Millboard?
- Millboard decking is designed to withstand large foot traffic
- It's an outstanding fit for any setting, commercial or otherwise.
- Its contact layers are non-porous, and so will not let water in.
Millboard composite decking is available in multiple different colours and finishes, all of which are available through us. We can help you from the initial design stage, choosing the right look for you, help you through the acquisition stage, deliver it and even fit the decking for you. As well as the benefits mentioned above, it's worth mentioning that Millboard Decking is made right here in the UK, which is the first step in a lower carbon footprint. Each of the boards is finished in a certain way that eliminates the need for maintenance, and after which, remains stain and mould resistant. Like what you hear? We hope so! Don't hesitate to get in contact today, to talk to us about our role in Millboard decking, and how you can improve your home/commercial decking project today. Check out our website for more information. We promise that you won't be disappointed with millboard decking! Give us a call today!