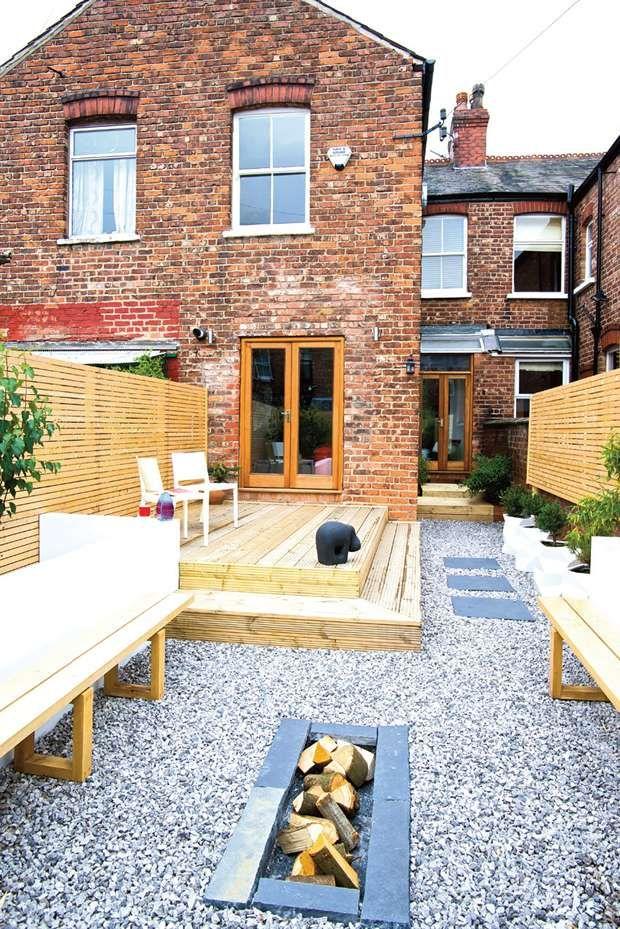 INCREASING NUMBERS OF LONDONERS ARE TAKING ADVANTAGE OF THE UK'S DRIEST CITY TO ENJOY AL FRESCO EVENINGS ON WOODEN DECKING.
It may not always seem like it, but the Big Smoke is officially the
UK's driest city
. The capital receives lower rainfall than any other major city in the country, which is good news for anyone considering the installation of wooden decking in London.
WHY WOODEN DECKING IN LONDON IS A GREAT IDEA
Timber and wooden decking are becoming increasingly popular throughout the UK, with many homeowners opting for an attractive decking option in place of a traditional patio or terrace. It's a part of a recent contemporary landscaping phenomenon where people have begun to regard the exterior of their properties as an "outdoor room". Because London receives such little rainfall in comparison to cities further north, decking can generally be utilised for most of the year without the need for a marquee or roof covering. Additional features like a central chimenea or wood burner can even help extend the use of decking into the colder winter months, and regular decking maintenance (like staining and wood treating) will ensure your exterior feature stays in great condition all-year round.
THE FLEXIBILITY OF WOODEN DECKING
Let's take the traditional "2 up, 2 down" London terrace as a case-study. These properties were constructed en masse across the city during the Victorian era, and many have a reasonable amount of garden space at the rear. Outdoor decking timber is the perfect solution when it comes to making the most of garden space, as it creates a place for children to play and families to socialise, as well as being a great focal point when entertaining guests on a summer's evening.
WOODEN DECKING: THE INVESTMENT YOU CAN USE
When we think of investments, the first thing that comes to mind for most of us is stocks, shares and savings accounts. What many of us neglect to realise is that softwood decking is an investment in itself: as any decking specialist will attest, the value of a home can be increased by more than £30,000 by simply adding an attractive, well-maintained wooden decking area to the exterior. When you consider the enjoyment that you'll get out of your wooden decking, it soon becomes the obvious choice – it practically pays for itself!
WHAT IF I DON'T HAVE THE TIME FOR A DIY WOODEN DECKING PROJECT?
The London decking company has been operating with all types of decking for twenty years and can talk you through your decking options, from initial design outlays to installation. When expertise is so affordable, wooden decking needn't be a DIY project.