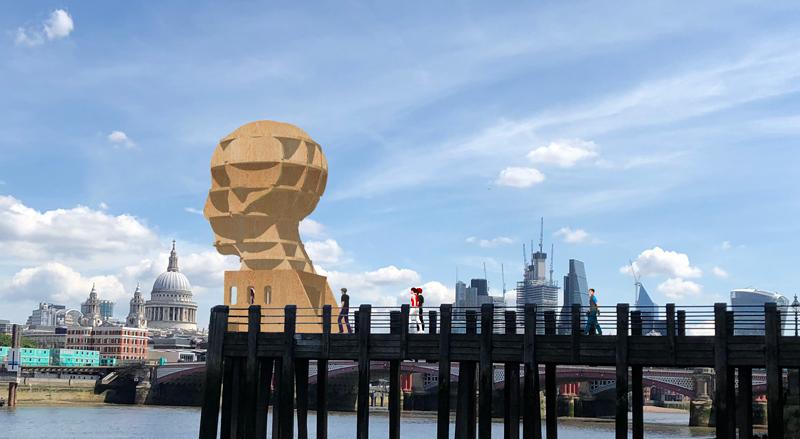 As designjunction launches this month in London, the team here at The London Decking Company have been working at South Bank this week, preparing Gabriel's Pier for a truly inspiring project, the Head Above Water campaign. The campaign created by British designer Steuart Padwick, will see a 9-metre high timber head structure transform the city skyline with the aim to help remove any stigma around mental illness. The impressive structure will sit on the end of the jetty decking above the Thames, and will also light up in different colours to reflect different moods or emotions, and will stand as a symbol of hope, bravery, compassion and positivity. The London Decking Company are delighted to be involved in the campaign, with the team being responsible for preparing the pier decking area so it is ready for the head to be lowered into place on the jetty, which will have to support the 10-ton structure!
Head Above Water from Steuart Padwick on Vimeo.
To see the breath-taking design, the Head Above Water campaign will run from the 15th -23rd September, and will be located just alongside the OXO building. For more information, or to donate to Time for Change's mental health campaign, please visit the Head Above Water site at 
http://www.steuartpadwick.co.uk/head-above-water/
. Once the Head is removed on the 24th of September, The London Decking Company will be returning to restore the pier's decking to its original form.
Here are a couple of photos of the team starting to work on the decking today, alongside Steuart Padwick himself:
[caption id="attachment_3514" align="aligncenter" width="640"]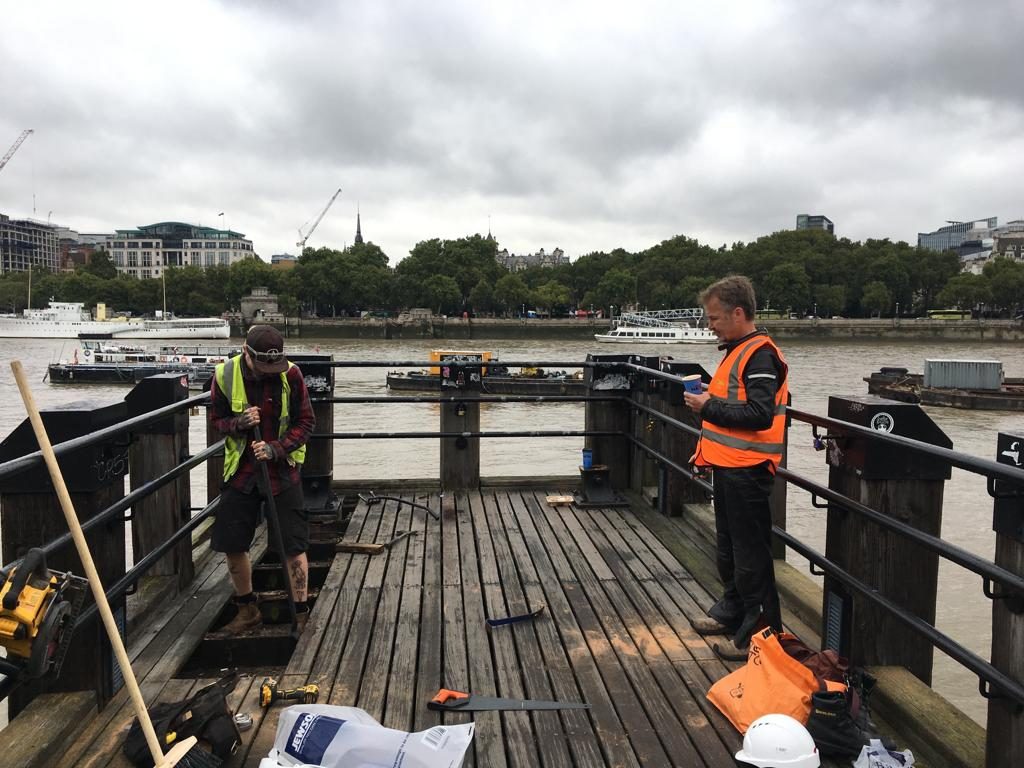 The London Decking Company starting to remove the decking[/caption] [caption id="attachment_3515" align="aligncenter" width="640"]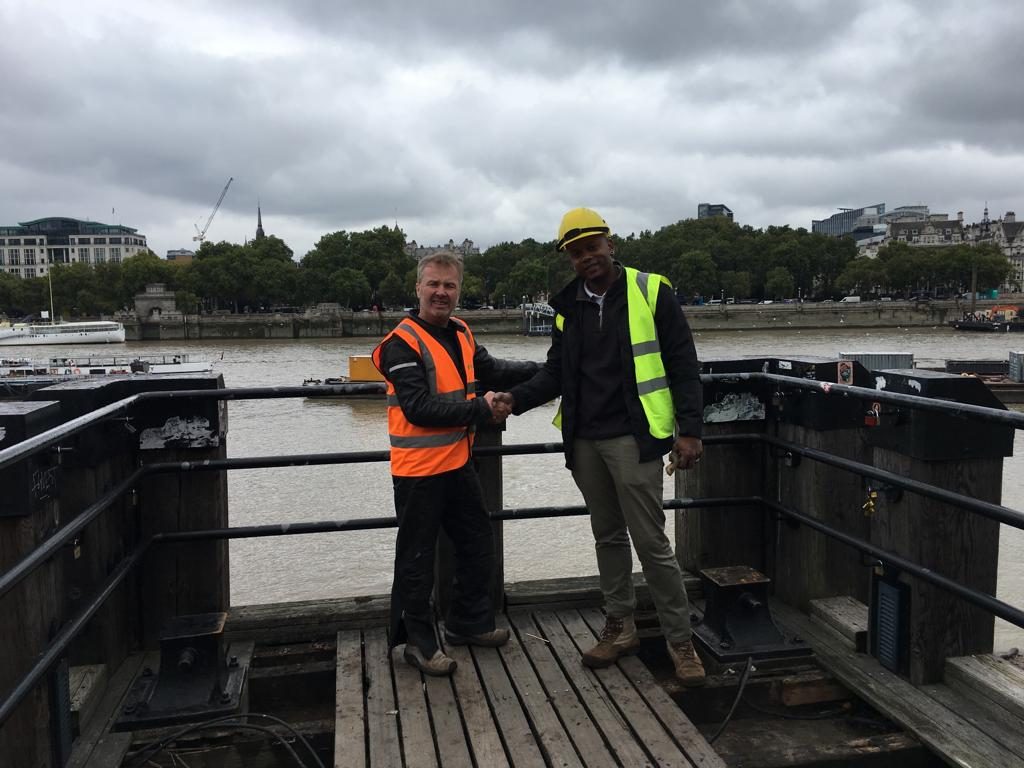 The London Decking Company's team supervisor, Gilroy (right) pictured with Head Above Water designer, Steuart Padwick (left).[/caption]