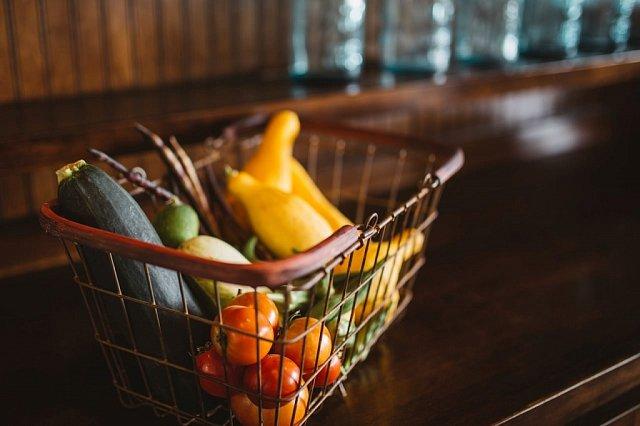 THE LONDON DECKING COMPANY GIVES SOME TIPS ON HAVING YOUR OWN VEGETABLE GARDEN ON YOUR DECK: ADD EXTRA EXCITEMENT TO YOUR DINNER PARTIES!
A deck is a wonderful aesthetic addition to your garden. It provides a brilliant seating spot for you, your friends, and your family, along with creating a dynamic visual landscape to your outside space. However, a deck can be much more than just an aesthetic retreat. Decking creates a wonderful space for other activities, such as dining and barbecuing, but have you considered growing a vegetable garden on your deck? Due to the nature of a deck, you can easily and often tend to your little vegetable garden without having to worry about your feet getting stuck in mud, or weeds and other plants overtaking the spot. Additionally, by introducing a contained vegetable garden onto your deck, you add some extra plant life and talking points. You can even grab your salad straight from the container when your guests are settling down to their dinner outside! Here's a basic step by step for getting your vegetable garden started.
Finding the Right Container
The container you choose will largely depend on the size of your deck. You want to ensure it doesn't overtake your space, whilst still allowing enough room for all of the vegetables to grow that you would like. You will want to have at least 8 inches of soil in your container, which is enough for most vegetable plants to grow in, so make sure the container you choose for your vegetable garden has enough depth to accommodate this. To decide on the length and width, have a think about what plants you'd like and how many, and then calculate the needed space; make sure to give yourself a little extra wiggle room to allow for plant growth!
Choosing Your Vegetables
If you've got quite a small container to work with, plants such as tomatoes and peppers are a great idea as they don't need much space. The same is true for carrots and lettuce, meaning you really can create a little salad patch without sacrificing much of your decking area. If you have lots of space, though, then you can grow just about any vegetables you'd like.
Maintaining Your Vegetable Garden
You'll want to ensure that you've got a well-draining potting mix, and a container that allows for this too. If your container doesn't have raised feet, you'll want to add some in; you can even pop it up on some reclaimed bricks. Check the watering and fertilizer requirements for the vegetables that you've chosen for your vegetable garden, and keep an eye on how the sun is hitting your decking vegetable garden. Because it's a container on your deck, you can move the plot if the plants are getting too much or too little sun, so make sure you make the most of this. If you're planting climbing vegetables, you can create supports using your decking railing or prop a trellis up between the vegetable garden and the edge of your deck to help them grow supported.
Adding a vegetable garden to your deck is not just a practical way to grow your own food, it will be a great talking point too and add some extra intrigue to your next garden dinner parties. For more information on decking, or to look into adding a deck to your garden, don't hesitate to give The London Decking Company a call this summer on 020 8200 0882 and start building your perfect outside space.