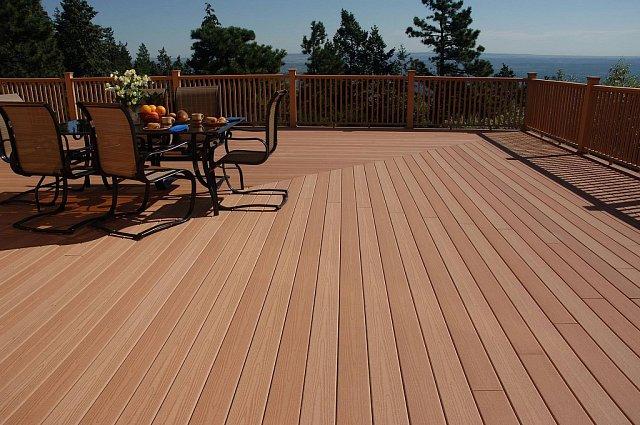 HERE IS OUR GUIDE TO GIVING YOUR DECKING A NEW YEAR BOOST READY TO TAKE ON 2016 IN STYLE.
After all the festivities of Christmas and New Year, we think it is fair to say that everyone is feeling a little stodgy. We have put together a list of ideas to help you blow away the cobwebs this January by giving your deck a boost for the New Year. Whether your area is big or small, we have something for you to incorporate into your outdoor space and make it a great start to 2016.
1. CLEAN UP TIME.
Before you make any changes to your deck, you must first check that there are no areas that need repairing. Even well planned aesthetic changes can't hide a broken deck with dirty, grimy boards. Be sure to clean your deck thoroughly, and consider retaining your deck to bring back that 'freshly laid' look. You should retain your deck on an annual basis to protect it from the weather and the threat of mould.
2. PERGOLA COVER UP.
A wooden pergola can be dressed in panels of outdoor fabrics, which will allow you to entertain guests even when the weather isn't perfect during the early spring time. If you would prefer a sturdier cover that can withstand heavy rainfall, consider purchasing a custom roof frame with clear polycarbonate panels.
3. BLEND IN BENCHES.
Everyone appreciates a place to sit to enjoy a beautiful garden, and built in benches can be made to look like original parts of the deck. Whether you prefer freestanding benches or ones that are attached to the deck, make them blend in by building them from the same materials that your deck was built from.
4. GROW YOUR JANUARY DETOX.
If you lost all or part of your garden to build or expand your deck, then why not claim some of that space back by growing vegetables and herbs in containers on your deck. Start off easily with tomatoes, beans, peas, and carrots. If you place the containers on rolling supports, then you can move them easily around your deck to follow the sunshine.
5. TIDY THE EDGES.
Why not add skirt boards or trellis material around the parameter of your deck between its surface and the ground. If your deck is raised, this adds some glorious colour as your flowers begin to bloom in the spring time.