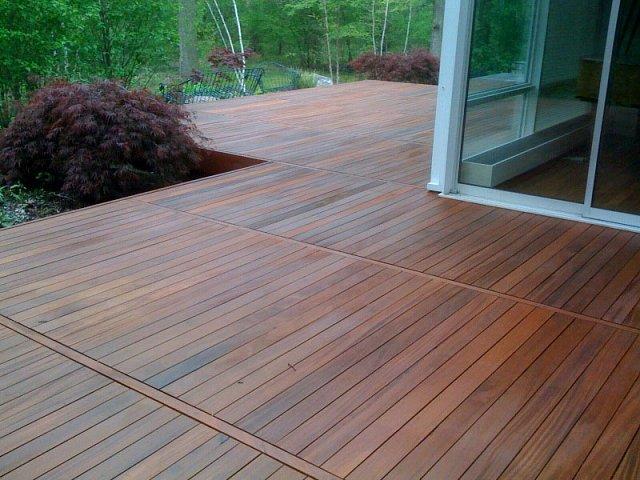 HERE IS OUR GUIDE TO KEEPING YOUR DECKING CLEAN AND IN A STATE OF GOOD REPAIR. BE SURE TO CONTACT OUR TEAM IF YOU HAVE ANY QUERIES!
It is important to keep your decking in good repair if you want your investment to stand the test of time. This task can seem daunting, however by staying on top of everything it doesn't need to be long and arduous. We have put together a few helpful tips so that you can learn to maintain your decking yourself, without the need to pay professionals to do it for you.
Cleaning and treating decking.
If you have composite decking, then all you need to do to keep your decking looking freshly laid is give it a thorough wash once or twice a year with decking cleaner and warm water.
For
timber decking
, start by washing your decking. Once your decking is clean, treat it with decking stain to nourish the wood and seal it again the elements. Always read the back of the bottle to ensure that you use the product correctly. Doing this once a year will extend the life of your decking.
Replacing damaged decking boards.
If the boards that need replacing have been secured by nails, then they will be far more difficult to remove than if they have been secured by screws. Be sure to replace damaged boards in a central area with existing boards, otherwise they will stand out. Then use the new board in a less visible area.
To find a good match to your decking, once you have removed your damaged boards, take a sample with you to your local wood merchant, they will then be able to find you replacement boards that match the original. Once you have refitted the boards, be sure to stain the whole deck, giving it an even colour.
Plant pots or hanging baskets.
Decking can often be damaged by dripping water from hanging baskets or plant pots that are sat directly on your decking. Be sure to clean these areas regularly to ensure that as little damage is done as possible. Try to keep plant pots sat on trays to catch dripping water, and keep an eye on the areas beneath your hanging baskets, if your deck is suffering you may have to move them!