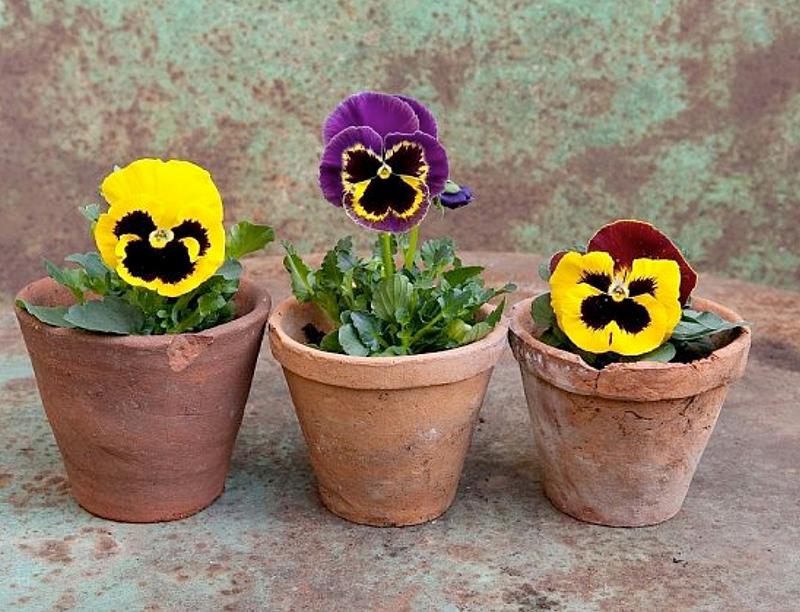 DO YOU WANT TO GET YOUR DECKING LOOKING FANTASTIC THIS SUMMER? THEN CONSIDER USING DECKING PLANTS TO LIVEN UP YOUR OUTDOOR LIVING SPACE.
Once you have your stunning new deck fitted, it's time to start thinking about how to make it part of your home. In previous posts, we have discussed how to choose the right lighting for your deck, and how to dress your deck for the summer, however it is important to discuss the process of choosing decking plants, and how to plant them. Much to our customers surprise, there is more to consider than just the type of plants and flowers that you opt for, with the overall size, colour, and requirements of the plants needing to be considered to create the perfect decking garden.  
We don't want a
The Day of the Triffids
moment…
Be sure to compare the size of your plants when they are fully grown to the size of your deck. It is easy to get carried away at the garden centre, picking up every shrub, bulb, and seedling in sight to get your deck looking colourful, but be sure to consider the finished look of your decking plants carefully. The labels of your plants should tell you how big they will reach on average if cared for correctly; be sure to take these into consideration when you are considering purchasing a Black Beauty Elderberry for your six-foot wide decking space.
Consider your containers
The 'any old pot will do' mentality isn't enough when it comes to picking the right containers for your decking plants. You can begin making these decisions even before your decking has been built, as built-in planters are an option if you want to maximise seating space. However, the other option is to consider colour and style when choosing pots for your decking plants. Pots can be easily swapped in and out to fit your mood and the season, just make sure you choose the right sized pots for your decking plants.
Mix and match
Matching plant colours and flowers to your decking can help to enrich your garden and create different themes. Choosing low-maintenance plants can help to keep your decking looking great with minimal effort, whilst trees can offer privacy should that be something you require. With decking plants, you have the freedom to create any look that you could dream of, with the flexibility to change it whenever you like.
If you would like more information regarding decking installation and maintenance, then do not hesitate to get in touch with us here at the London Decking Company. Call us today on 020 8200 0882 to speak to one of our experts.