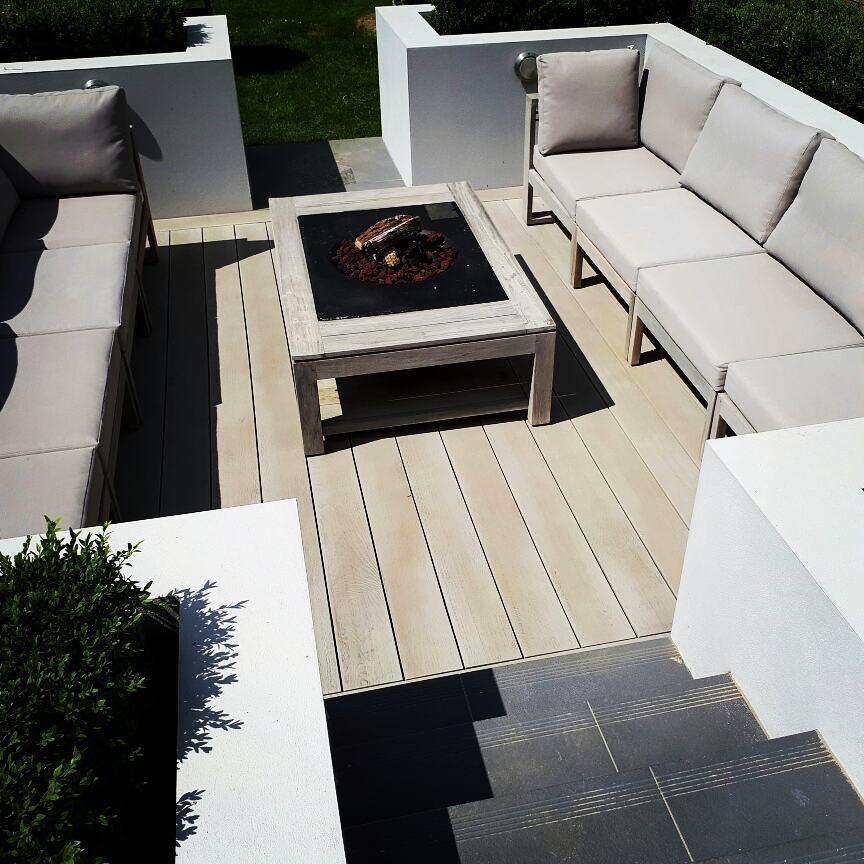 Decking composite is often made up of several base materials as its name suggests. Plastics such as polyethene or polyvinyl chloride may be mixed with wood particles, and the plastic may often be sourced by recycling, which makes it an ideal "green" product for gardens of all shapes and sizes. One of the great properties of decking composite is that it can be produced in a wide range of colour and texture choices without the need for staining. It does, however, lend itself well to being painted in a range of finishes should homeowners ever feel the need to freshen it up.
The advantages of decking composite
• One of the biggest advantages that decking composite has over standard wood decking is that it will stay looking good a lot longer without needing any further form of coating or maintenance. • There is no need for the almost yearly ritual of sanding, scrubbing, and re-staining that comes as standard with timber decking. • With less warping, splitting, and material fading, decking composite will last longer and cost less to maintain in the long run. • Due to the longevity and durability of the material, it can be accompanied by a guarantee of up to a staggering 25 years under certain conditions. • Safe and splinter resistant, decking composite is the ideal material around children and pets. It is also perfect if you have a hot tub and there is water or chemicals splashing around because it won't become mouldy and slippery either.
The great look and sustainability of decking composite
Apart from its environmentally-friendly construction through the use of recycled materials, decking composite has a minimum impact on sustainable wood supplies because it lasts so long. It also looks stunning wherever you install it in your garden or yard. It's imperviousness to UV sun-rays and the ravages of the British climate also contribute towards its on-going good looks and appeal. Cleaning is a cinch and the surface of decking composite contains materials that are
highly resistant to water
.
Choosing decking composite for your home
There is no doubt that whatever style of home or size of outdoor space you have to work with, a quality construction using
decking composite
can transform it into a usable and attractive area. Whatever style or material you choose for your deck, there is plenty of expert help only a mouse click away.