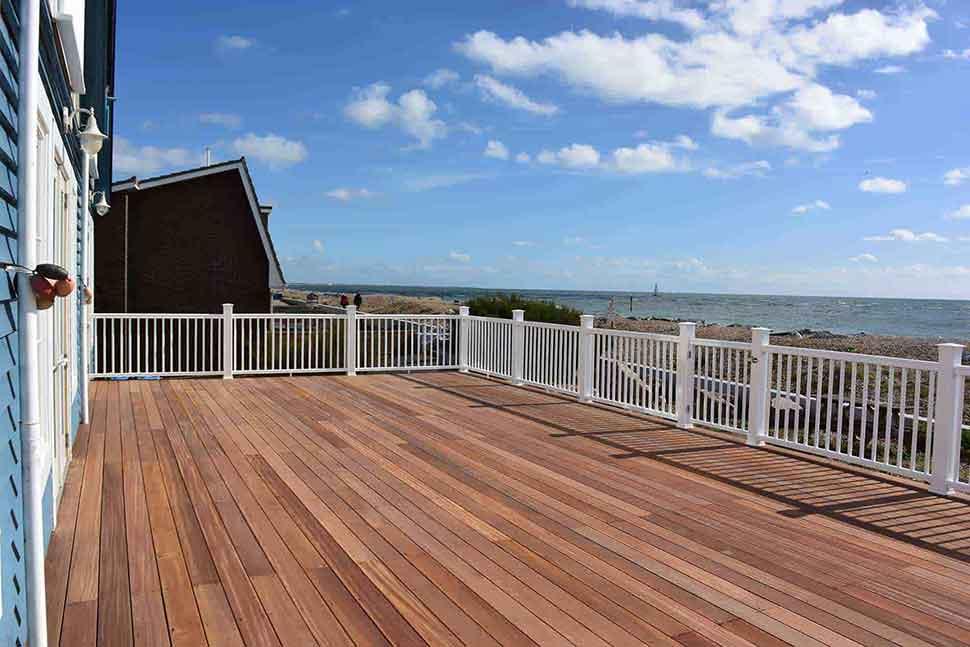 There is something special about being outside. When the sun is shining and the sky is clear, it seems like you can breathe more easily, all of your worries and stresses falling by the wayside for a time. That's why, for lots of people, the garden of their home is something of a haven, a place to go when they need to take a deep breath and unwind. But in winter, lots of property owners find that their outdoor area is almost unusable. Wet, muddy, and exposed, it starts to seem less than inviting – unless you put the hours into making it more attractive. If you're wondering how to do that, here are three top tips for you to try…
1. Invest in anti-slip decking
One of the worst things about going outside in winter is having to slip and slide your way across muddy grass to get there, but we have one very simple way to make this less of an issue: invest in and install some anti-slip decking. Giving you a great place to set up some garden furniture and sit outside on sunny days, it will create a polished look and a more attractive aesthetic, so that staying tucked up indoors no longer seems so enticing.
2. Buy some all-weather garden furniture
Your anti-slip decking will give you a great platform for looking out across your garden, but to make the experience truly relaxing, you need somewhere to sit, which is why we suggest purchasing some all-weather garden furniture. Set it up so that you have a superb view to enjoy, with enough seats for guests to join you for an alfresco conversation and a glass or two of wine when the weather is mild and the sun is shining.
3. Add some winter blooming flowers
The view you have across your garden is important too. Nobody wants to look out at a bare and barren wasteland, so
do your research
and buy some winter blooming flowers to plant. Pansies, violas, primroses, forget-me-nots, wallflowers and more all fit the bill, as do aptly named winter aconites. To learn more about our
anti-slip decking
and how it could be the perfect addition to your own winter paradise, get in touch with our expert team today.