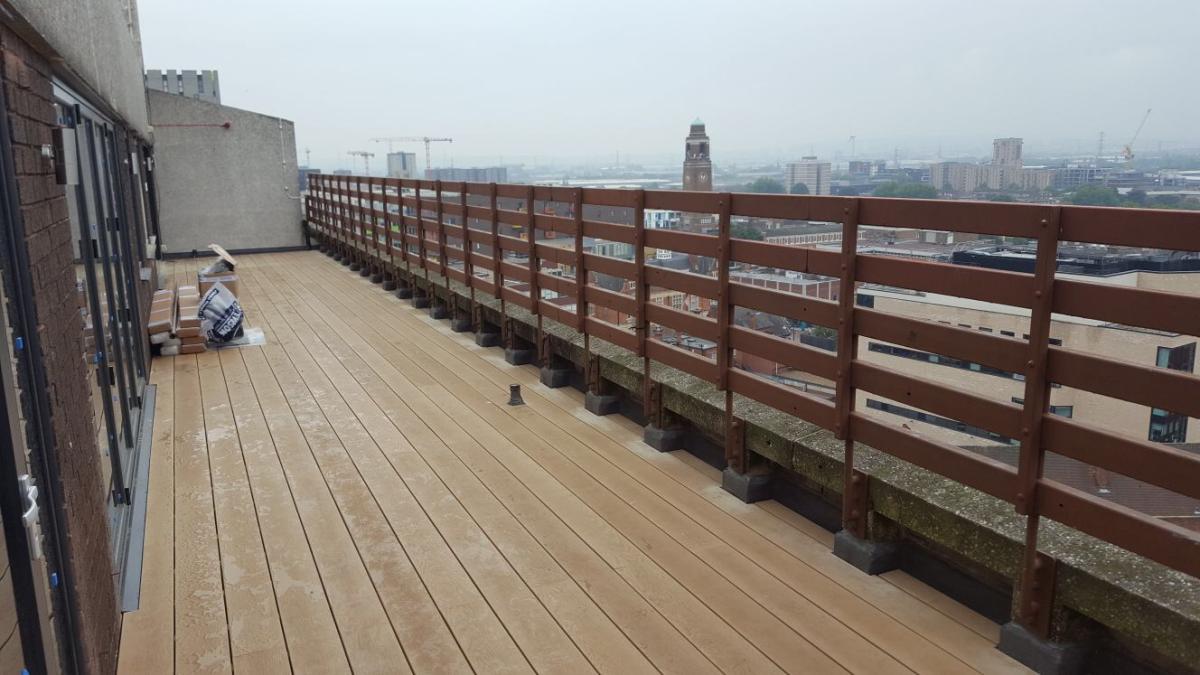 There's an abiding myth that all decking is uniform, and should be placed centrally in your garden in a tidy square or oblong shape. There are even still lingering misconceptions that decking is always "wood coloured". However, just as tastes and trends have widened radically in interior design, so are your options to stamp your own personality on your garden. And that includes decking that is architecturally eye-catching or simply stunning in its colour coordination. After all, this is no longer simply a place to sit and admire your tidy borders. Homeowners in the South East are increasingly using their gardens to create valuable outdoor living space. According to one survey, nine out of every 10 UK homeowners wants to turn their garden into something special, usually to create more of a backdrop for outdoor socialising and family time. (source:
https://trend-monitor.co.uk/houzz-uk-landscaping-garden-trends-survey-2016/
)
Find decking installers who can "think outside the box"
There really is no reason why you shouldn't create a decking area for your own tastes, to make the best use of your outdoor space, its light qualities and views. Thanks to modern methods of engineering, manufacturing and installing decking materials, the shape options are extensive. This especially true if you are working with decking installers who listen to your "vision". Decking composite lends itself well to a design with flair, not least as the colours that you can choose from are extensive. However, an ever-widening choice of colours of paint can be applied to wooden decking too.
Imaginative decking designs
If you want a graciously curved area of decking or a circle, then why not. Or perhaps a corner decking structure would be more to your tastes. Add some steps to create multi-level living areas. Your decking installers should take that request in their stride. You could create a "destination" deck too, which means that your decking installer places an attractive structure standing alone at one end of your property. This enables you to wander down and admire the view from a comfortable chair. Perhaps you would like multi-layered decking, cascading down, possibly to echo a water feature or to follow the slope of your grounds. Layered decking can also draw attention to additional structures such as a barbecue, gazebo or a walkway through your flower beds.
Work with decking installers willing to listen
Make sure you seek out a
London decking company
which is prepared to be flexible and which has the skills to match your preferences, as well as the landscape. There are some ideas in this
article
 to show different decking structures and colours. Or call us for a chat about turning your decking vision into a reality.