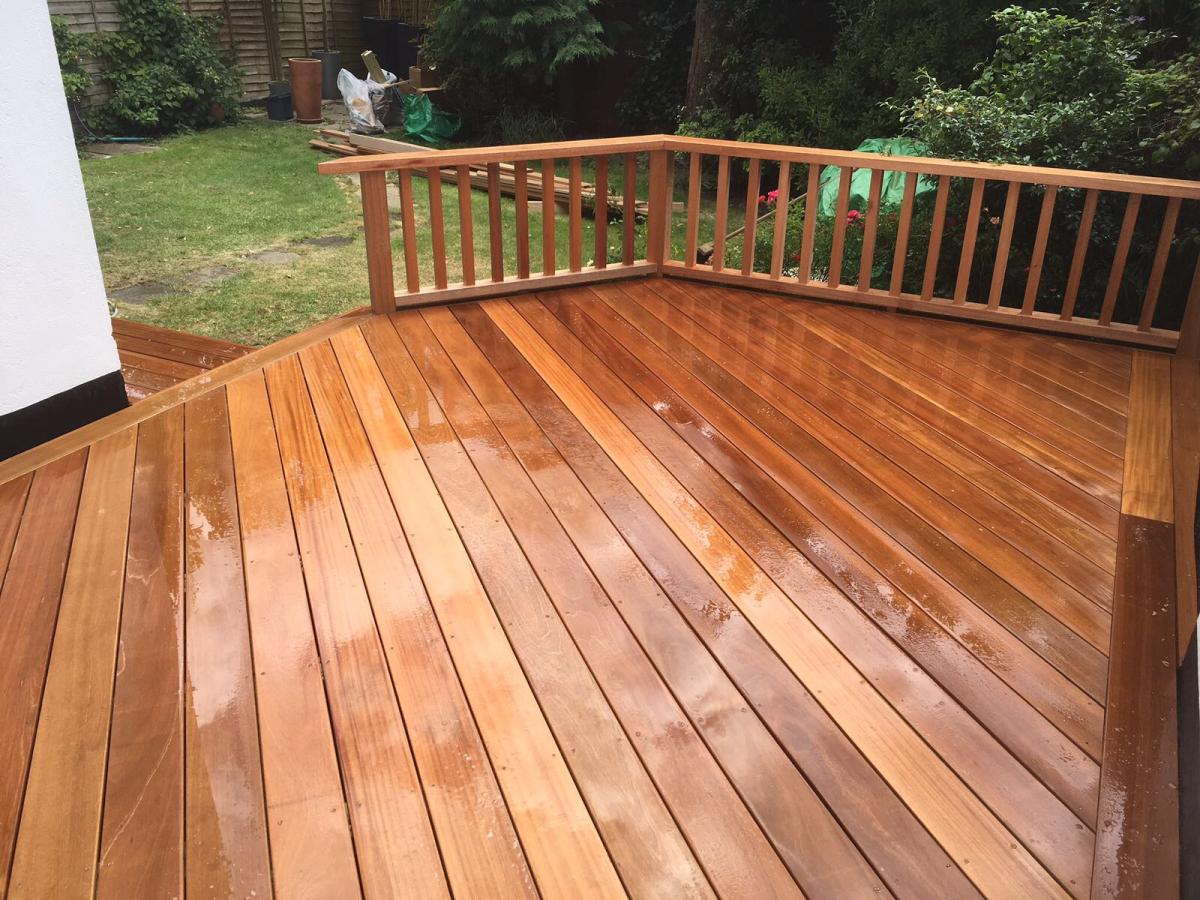 If you intend to use your timber decking through the winter season, or you access your garden via your deck, then you need to prevent it becoming an ice rink and causing slip and slide injuries to your family and guests. So just how do you keep your decking slip-free in the frost and snow?
Give your timber decking a spring clean
It may be the depths of winter, but you need to keep your deck clean to prevent the growth of mould and moss that can thrive in damp conditions where there's plenty of organic matter. Don't let leaves gather on your timber decking, and use an anti-slip coating once your deck is thoroughly clean: this will prevent water from penetrating into the boards, making them easier to keep free of snow, ice and debris throughout the winter.
Practice safe ice removal
Snow and ice are the biggest factors in slip injuries, but you need to be careful when you come to remove them from your timber decking in order not to cause any damage. If you use a shovel, make sure it's a plastic one that won't gouge the surface of your deck board and try not to shatter any ice by force as that can also cause scratching. If you're tempted to use salt or proprietary ice melt to shift the problem, don't. Although these products are safe to use on composite decks, they can damage timber decking and help to corrode the metal supports. Look for ice removers that are suitable for wooden decks and always rinse well after use.
Check your structure
If, despite all your best efforts, someone does take a tumble the chances are they'll reach out and grab for your deck railings to break their fall. You'll need to check that they're structurally sound so be prepared to perform any necessary repairs, or replace them altogether if they're rotting or wobbly.
Add anti-slip mats
Try adding non-slip strips to any steps on your timber decking - the screw down strips usually have a longer life than the stick on strips, especially in high traffic areas. Add them to any danger areas and use in combination with anti-slip mats to create safe zones where the risk of slipping is minimal. For a budget solution, use standard kitty litter, not the clumping kind, to form a path from the door across the deck. You can remove it carefully and completely when the weather warms up. Following these simple tips should ensure you have full use of your decking all year round. However, if you want to invest in complete safety, then
get in touch
with our expert team to discuss replacing your timber decking with an
anti slip decking composite.