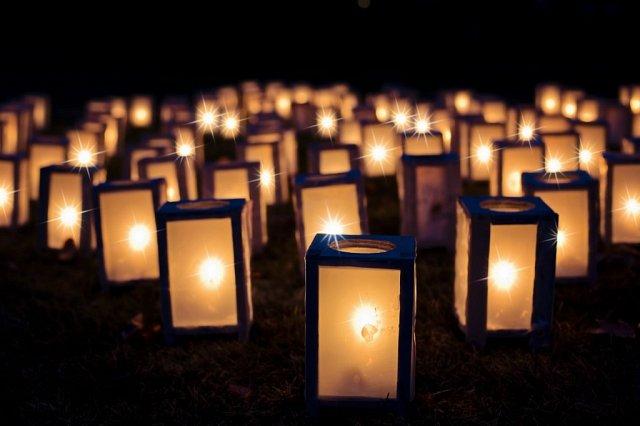 DISCOVER WHICH GORGEOUS DECKING TRENDS ARE GOING TO BE POPULAR THIS SUMMER BY TAKING A LOOK AT THE LONDON DECKING COMPANY'S LATEST BLOG.
Summer is the ideal time to take advantage of your beautiful decking. No matter the time, your decking can accommodate for a vast array of summer events, from casual barbeques to family parties which flow effortlessly into the night. The London Decking Company has listed five key decking trends that are sure to excite any deck owner looking to host events this summer.
Fire elements

Even the sunniest of days can leave a chill once the sun has slipped behind the horizon. An excellent way to stay warm as dusk settles is to install a fire element onto your deck. An example of a fire product would be a chiminea or a fire pit. Cast from a whole host of materials, fire elements offer a functional yet sleek source of heat which will keep your party or gathering going into the early hours of the morning. Ensure that you check whether your decking could be impacted by fire or heat before purchasing a fire product.
Post caps
Post caps provide a stylish visual appeal that will separate your decking from anybody else's. Post caps can be fitted to the top of your decking posts and are easy to install and adjust as the seasons change. Summer is the perfect time to decorate your decking with design details such as post caps to suit your preferences. Post caps can be found at many DIY stores and are available in a variety of sizes and colours.
Multi-level decking
Decking is always a great solution, because it is versatile enough to craft complex designs which can be fitted into any garden. If you are looking to replace your garden decking this summer, do not hesitate to enquire after the benefits of multi-level decking. You can gain ample decking space perfect for any summer event without having to sacrifice a large portion of your garden, the ideal solution to the party planner in you. Multi-level decking will also provide a dynamic look for your garden that strays from the norm.
Accent lighting
Incorporating accent lighting is one of this summer's decking trends that extends the timeline of any outdoor gathering. Fairy lights, solar powered lanterns and battery-powered tea lights are just some accent lighting options could be utilised within your decking.
Bright colours
Introducing bright colours into your decking design is a summer trend that offers immediate change at little expense. Scattering brightly coloured pillows, throws and cushions around your decking seating area can instantly draw a summery feel to the deck. Pour drinks into neon cups with bright straws to compliment the decking accessories. As we cannot guarantee sun all summer, be sure to bring in all pillow paraphernalia when the deck isn't being used.
If you'd like to speak to somebody about what decking trends are popular this summer, be sure to contact The London Decking Company at 020 8200 0882 to talk to a member of our specialist team today.