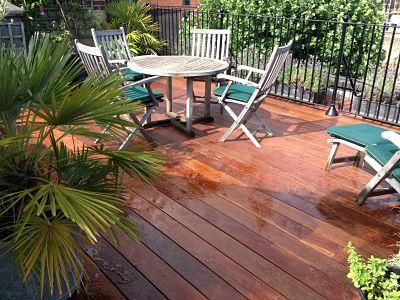 With summer just around the corner, now is a great time to consider how you would like to
transform your outdoor space with decking
to make the most of those bright and warm evenings. Of course, not everybody is blessed with a flair for design; nor do many of us have the time to invest in creating detailed plans. However, this doesn't necessarily mean you can't realise your dream of having outdoor decking timber installed to improve your garden.
Decking installers can realise your vision
Most experienced timber or composite decking companies are used to working from a rough brief, and can typically accommodate most decking ideas into a plan. As a general rule, you should never be afraid to let your creativity shine – even the most outlandish of concepts can usually be worked into a design so long as you choose a team with the know-how. From composite decking surrounding hot tubs to bespoke commercial installations, your decking installers should be experienced enough to take care of it all – at least they will be when you choose the London Decking Company!
Decking installers for timber and composite decking
Timber decking has traditionally been used in gardens for some time and is generally constructed from hardwoods such as teak or yellow pine. Composite decking, on the other hand, is a relatively new man-made alternative to decking constructed from wood fibre and recycled plastic. There are a few distinct
advantages of composite decking
over traditional hardwood materials. Principally: • It is environmentally friendly • It is durable • It does not splinter easily • It comes with an extended guarantee (typically 10 years) However, no two projects are the same and the choice of materials is very much down to the owner of the property. For example, some commercial premises might opt for composite decking due its safety features and durability, whereas a family wanting decking for their home might choose a more opulent stained hardwood for their project. All good decking installers should be able to discuss the pros and cons of each material in detail and advise you on the best options available to you; factoring in budget, design requests, and aesthetics.
Decking installers with 16 years' experience
Decking installation can be something of an artform, with plenty of issues to contend with and nuances to consider. Financially it's an investment which, when done correctly, serves to drastically increase the value of your home. However, decking installation is also something very personal to the homeowner, which is why it's important to choose a company that understands the requirements of its customers – so choose one that goes the extra mile to ensure you're happy with the end result. Contact us at London Decking Company today.