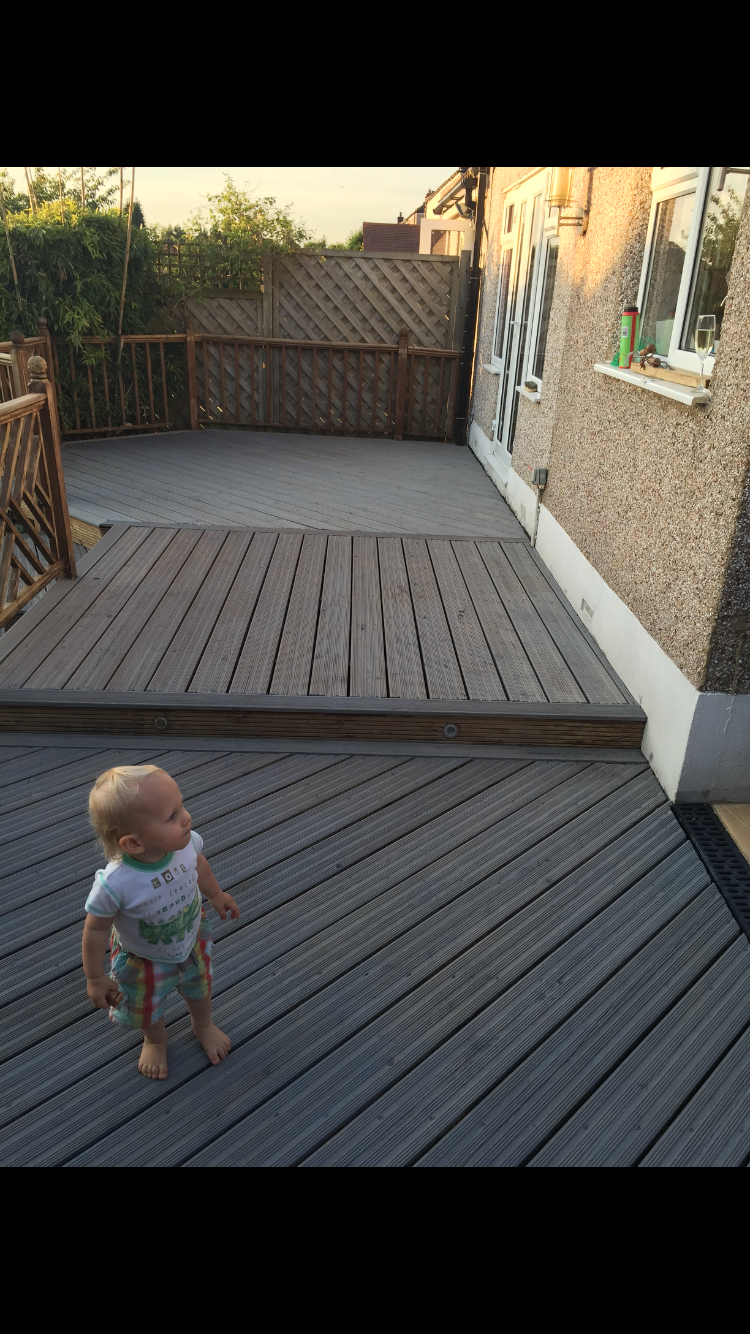 Homes in the Greater London area rarely have major stretches of garden or wide-reaching backyards to enable homeowners to get creative. But where there's a will, there's a way. Decking is a great way to make the most of your pocket sized plot or compact yard to create some gracious outdoor living space. In fact, just imagine a small chic café style table and two chairs on your lovely matching decking, welcoming you and your beverage on those summer evenings or autumn weekends.
Small spaces in London gardens ideal for decking
Patios and seating areas planned and crafted by decking specialists can fit around the available dimensions, and can be customised to make the most of all available space. You shouldn't dismiss the idea of incorporating some low maintenance and attractive decking within your roof or balcony garden either. If you only have a small amount of outdoor space at your London home, there are plenty of options and ways to make something practical and beautiful. For example, this could include creating a tiered system. A ladder could lead up to a raised hard or softwood decking area, with great storage possibilities beneath.
Space saving tips for small London decking projects
The accessories and decorations you use on your decked area in your small London garden can also help you to make the most of every square inch. For example, you could buy garden furniture which doubles up as storage. Or use fold away chairs and tables. Consider buying furniture and fabrics in one neutral shade for your lovely new decking area if space is limited. This can create more of an optical illusion of space, compared to busy or contrasting colours Use decorations featuring mirrors or bright colours on your garden walls or adjacent buildings, to add to the illusion of space in your outside seating area. You should also try to resist the urge to spread planters around your London garden if there is not much space. It would also be best not to scatter too many obstacles across the outdoor decking timber at your small London home. There are plenty of options to vary the heights and sizes of planters – including hanging baskets and wall mounted displays.
Sources of inspiration for small garden decking projects
Ideal Home
offers great ideas for ways to use smaller spaces to create practical and attractive outdoor living spaces in the London area. To get some inspiration for how garden decking in London can transform compact outside areas, it often helps to browse through photos and descriptions of what other people have achieved (with both composite and timber decking). Check out
case studies
from the London Decking Company, who make sure that space limitations and customer expectations match up. Ring us today to discuss your needs – and remember, garden size doesn't matter to us!