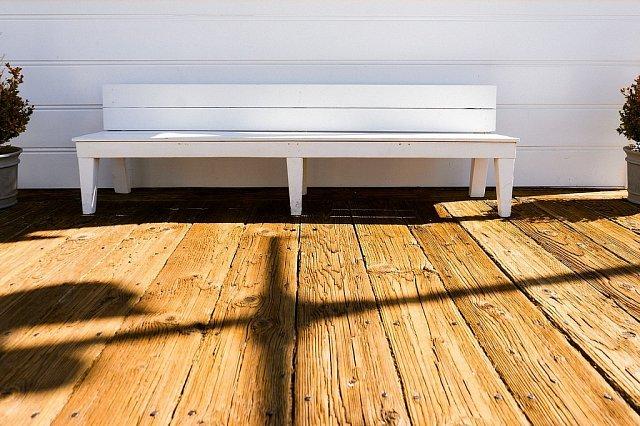 THE LONDON DECKING COMPANY ANSWER SOME OF THE MOST COMMON DECKING FAQS. IF YOU'VE ANY QUESTIONS THAT AREN'T ANSWERED HERE, CALL US ON 020 8200 0882.
At The London Decking Company, we like to ensure that you've got all of the information you need when making your decision about whether to install a new deck in your garden, or how best to maintain your existing deck. Below, we've compiled a decking FAQ and answered some of the most commonly asked decking questions so that you can choose the right deck for you, and look after it so that it lasts for years to come.
Timber or Composite Decking?
One of the most commonly asked questions by any would-be deck owner is which decking material to choose: composite or timber? Ultimately, the choice is yours, as both have their own benefits and it often comes down to personal preference. A timber deck will be a cheaper investment, however, due to the higher maintenance of timber the costs do often even out over the years. Many prefer timber because of its natural and rustic feel, whilst composite is sometimes a favourite as it is more environmentally friendly and easier to maintain. The best way to make your choice is to talk to one of our decking experts about the various individual requirements that your deck will have for you on 020 8200 0882, and we can help guide you to the right material.
How Do I Avoid a Slippery Deck?
It's a common concern that a deck will become slippy and unusable over time. However, there are some simple ways to ensure that you avoid this. The most important things to note are that your deck will need regular cleaning, Sweeping your deck regularly of debris will help to prevent trapped moisture, followed by a jet wash or hose down. You'll also want to treat your deck using an anti-slip decking oil. For more comprehensive guide, have a read of our previous blog post about
how to prevent a slippery deck.
Can I Have Decking with a Sloped Garden?
Many people worry that the size, shape, or slope of their garden means that a deck simply can't work for them. This is not the case, and decks are actually a fantastic solution to garden issues such as drastic slopes. Your deck is entirely customisable to your needs, and our staff will ensure that your deck is installed to fit with your outside space. If your garden is sloped, we can give you a level area to enjoy the outdoors on, giving you a garden you can use. We hope that we've answered some of your queries with our decking FAQ. If you have any questions that we haven't covered here, please do feel free to call our knowledgeable staff on 020 8200 0882 and we'll be happy to answer any decking FAQs that you may have.