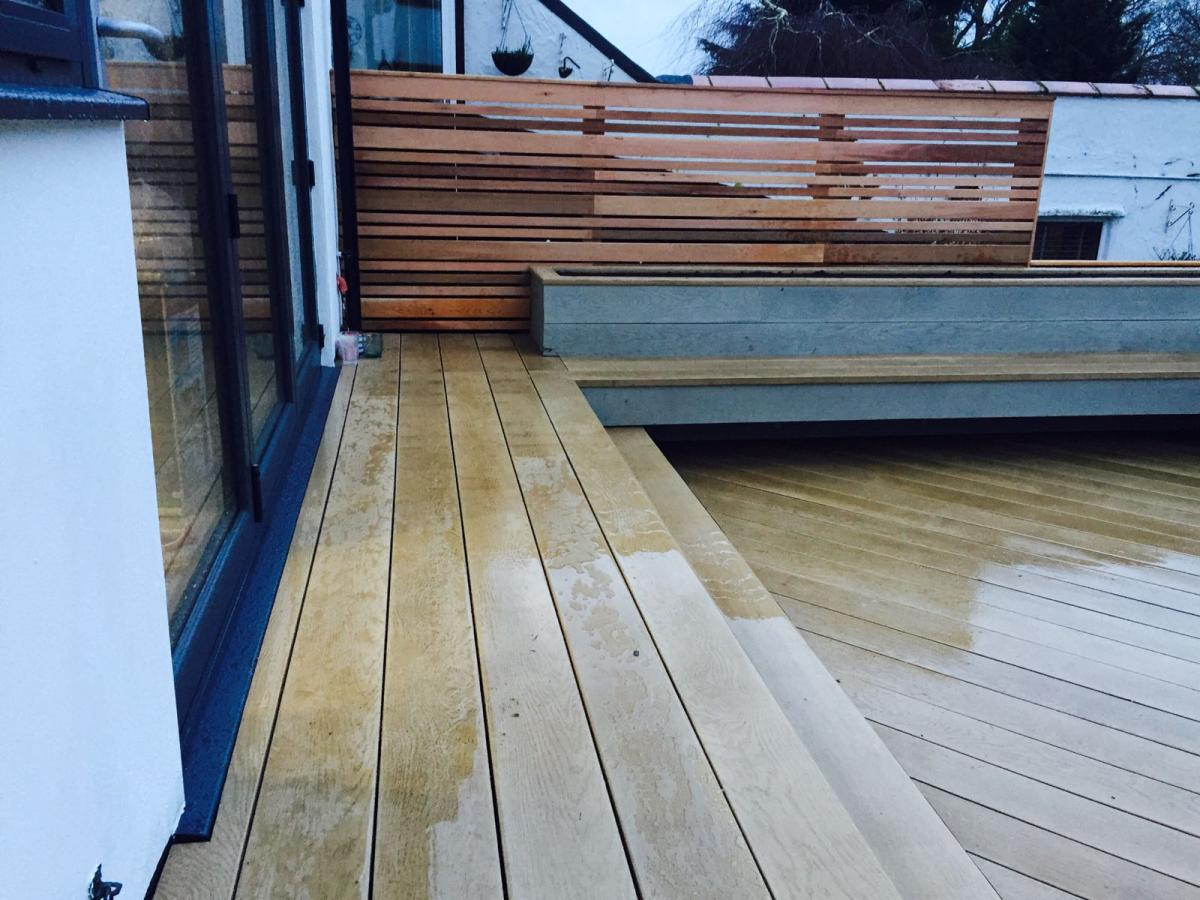 Many individuals are choosing to build outdoor decks to enhance their outdoor living space and to create a larger living area. When you have children, the decision of what type of decking material to choose can be a difficult one, as which is the most suitable? When considering aspects of safety, heavy use and the fact that your children will be running, jumping and stamping upon your deck, then the best option has to be that of decking composite. The great news is that decking composite is available in many different
colours and finishes
to enhance your outdoor space.
Decking composite is safe
The most important point is that decking composite is incredibly
safe
. As decking composite is made from man-made materials, and not natural wood, your child will encounter no allergies when touching it. Most composite decks are also installed with a hidden fastener system so that those little fingers and toes will not be injured.
The strong and durable material
When your little ones are running around in bare feet, then you want to rest assured that the decking is safe from splinters and other hazards. Composite decking: - Will not splinter - Will not easily crack or posse a trip hazard for your child when they are running along the deck - Will not form mildew or rot - Has no nails.
Decking composite is the non-slip option
Composite decking is made from a non-slip material, so is safe for when your children are running around with wet feet. This makes this type of decking material the best to use in a pool area. The reason it is non-slip is that composite decking is often grooved or made with deep wood grains so that the surface is easier to grip.
Let the children play
The best news about choosing composite decking is that when you create a composite deck, you can enclose the deck with a handrail or a fence, that will then provide the perfect, safe, outdoor play space for your children. For added safety, you could incorporate metal balusters or coloured plexiglass.