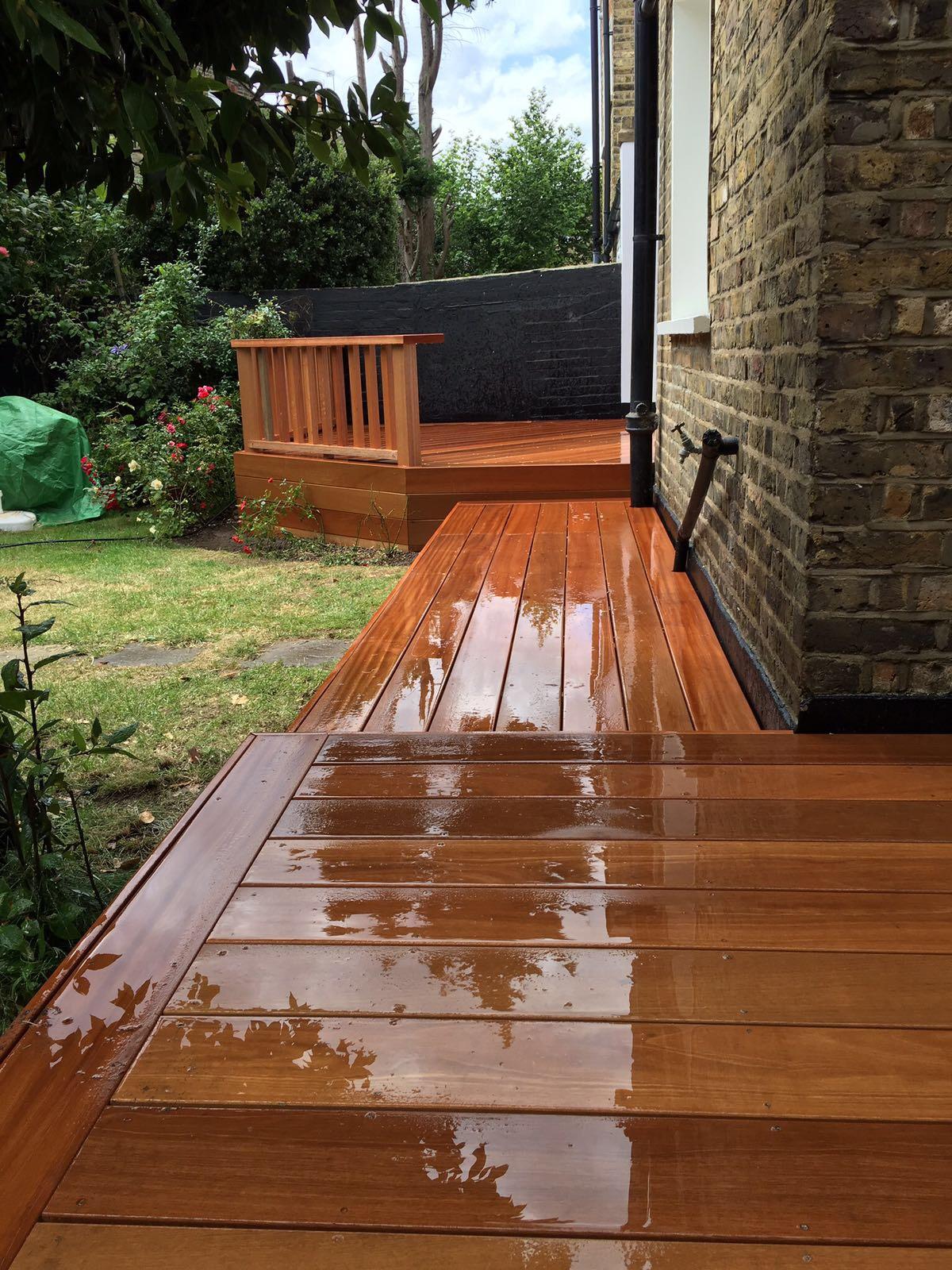 The British love affair with decking shows no signs of ending, and a wood deck installation can add value and functionality to your home. But if your deck is looking a little tired, or you fancy bringing some colour into the garden, what's the best finish for your decking?
Consider the location of your wood deck installation
Does your garden overlook a dramatic seascape, or is it an urban oasis? There are several things to bear in mind when you're choosing a colour to refresh a faded deck or finish a new one: • What's the dominant colour in your garden? Is it a green lawn or the brickwork of your house? • Remember the colour wheel - choose a colour that complements the dominant colour in the garden e.g. a russet against an emerald lawn or a smoky blue against red brick. • Think of the environment - a cool grey reminiscent of driftwood is not only bang on trend but is an ideal look for a seaside deck. • Work with the natural
tones of the wood
for the most natural effect. Make your wood deck installation pop with colour If you've decided on a coloured deck stain, try it out on an unobtrusive piece of the deck to check you like the effect in situ. If you don't, use a deck stripper rather than sanding which can create an uneven effect. You'll need to
renew the finish
every 3-5 years to keep it looking at its best. Some strong colour choices include:
Green
Rather than an emerald or forest green, try a sage green with plenty of grey in it. This will provide a cooling contrast to garden greenery.
Blue
A beautiful sky blue makes a very modern statement on a wooden deck. Try painting your wooden garden furniture to match for a strong effect.
Taupe
This neutral tone is the perfect choice if you have richly coloured garden furniture and want it to really pop. Pair with rich jewel tones for a stunning effect.
Red
A pale terracotta tone can really enhance a brick exterior, but is best used on a smaller deck.
Grey
The hottest trend for the past few years has been for grey decking which can add a very sophisticated vibe to an urban garden, or give a natural effect in a countryside haven.