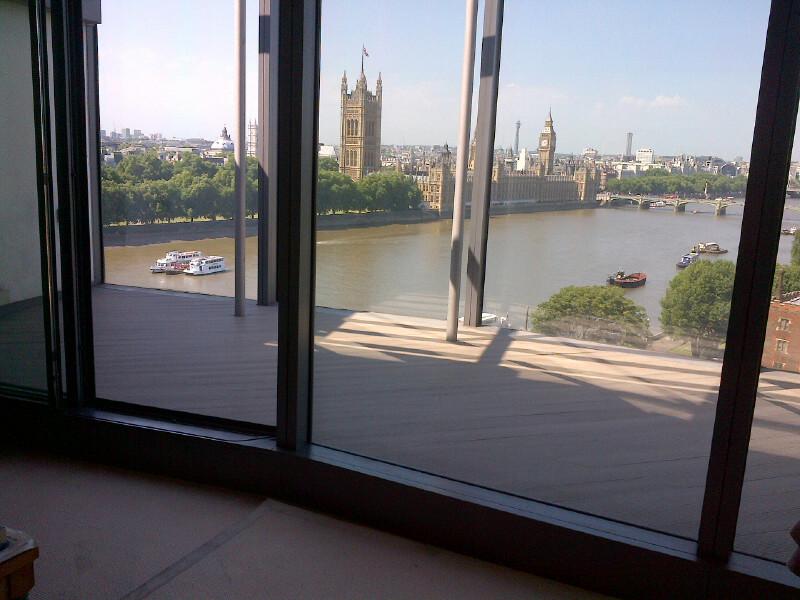 REASONS WHY YOU SHOULD CONSIDER COMPOSITE DECKING WHEN RENOVATING AN OUTDOOR SPACE IN THE UNPREDICTABLE UK CLIMATE.
When it comes to improving your home, there are fewer better ways to take advantage of an outdoor space than decking. Decking provides you with somewhere to entertain guests or simply chill out with a book and a cold drink on a warm summer evening. Decking is also an investment.
Well-installed composite decking
won't just improve the aesthetic appeal of your home – it will raise its value, too.
IS COMPOSITE DECKING AN APPROPRIATE CHOICE?
With several different decking material options available, it can be difficult to make a choice – particularly if you've never owned decking before. If your decking is likely to be out in the open and unprotected (without roofing or a marquee), composite decking makes perfect sense for a number of reasons.
COMPOSITE DECKING IS BUILT FOR THE GREAT BRITISH SUMMER
Although we get our share of balmy summer evenings, there can be no mistaking that the UK receives a
reasonable share of rainfall
, even during warmer months. Composite decking is durable, hard-wearing and built to withstand all types of weather – from blazing sun to torrential downpours. Most composite decking companies will offer extensive warranties of 10 years on their products. This is because composite decking is manufactured from a blend of polymer resins and timber fibres, making it an incredibly hardy product.
COMPOSITE DECKING IS READY TO USE
Whereas traditional timber decking requires extensive staining and treatment to protect it from the elements, composite decking is generally ready to use as soon as it is installed. In the unpredictable UK climate, neglecting to regularly stain wooden decking can leave it exposed to water damage, rot, cracking due to freezing and more. Composite decking doesn't encounter the same problems.
IS COMPOSITE DECKING AN AFFORDABLE ALTERNATIVE?
Once it has been installed, composite decking actually works out cheaper in the long-run. It's a hassle-free means of getting an enjoyable decking area at an affordable price without having to worry about the upkeep. This makes it perfect for those with busy lifestyles, or those who are otherwise unable to tend to regular maintenance tasks (such as those with mobility problems).
HOW SAFE IS COMPOSITE DECKING?
Because composite decking is slip-resistant and splinter-free, it's completely safe for small children and pets, meaning you and your family will be free to walk barefoot upon your new decking without fearing injury.