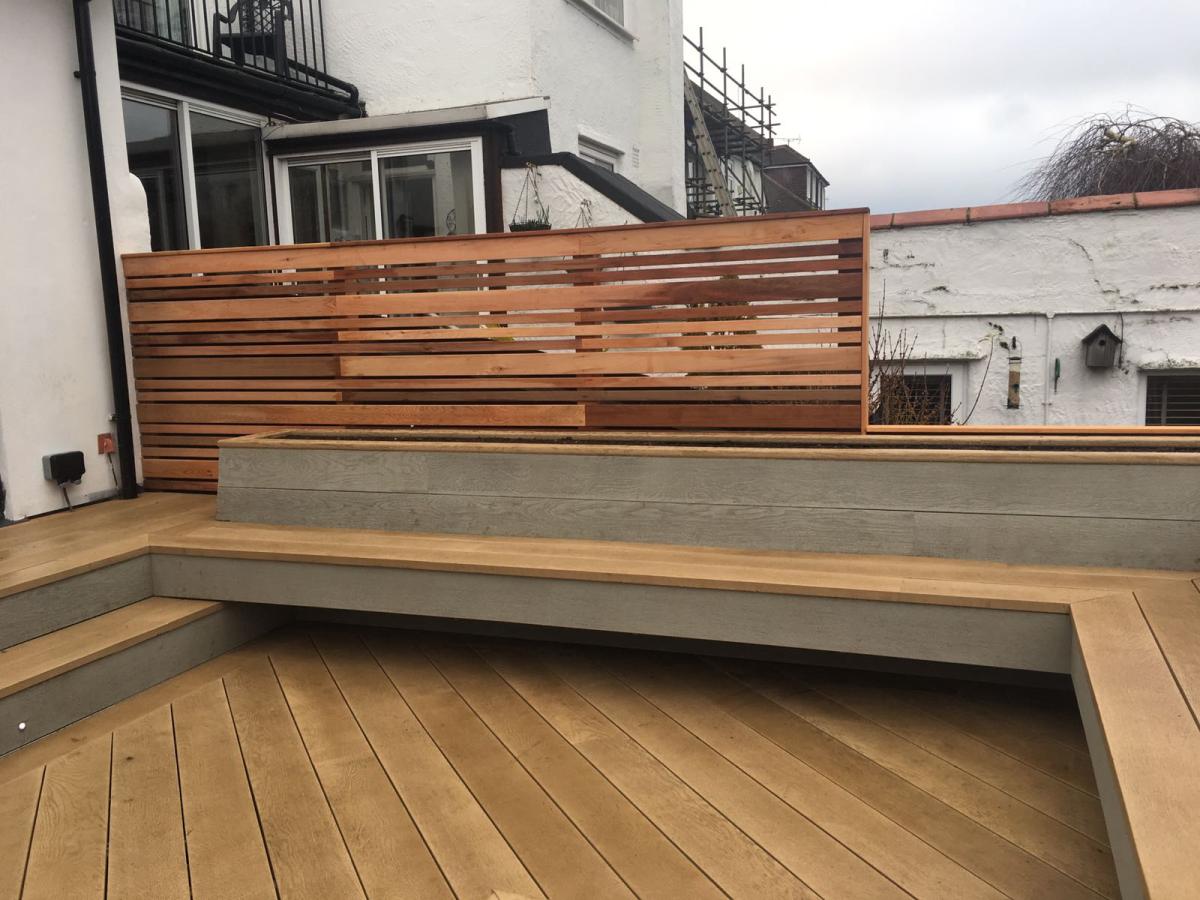 Beautiful wood decking can make your garden sing, but wood needs regular maintenance which can be time consuming and expensive. This is where Millboard composite decking comes in. The world's first wood-free composite, Millboard is a polyurethane resin blend, with a Lastane® layer to provide extra resilience. Benefits include no splinters, UV and mould resistance and good anti-slip properties, yet it offers all the beauty of a wood finish.
Composite decking - the right choice for you?
Here are some of the reasons why you might choose composite decking for your garden decking project:
Cost-effective
Although composite decking doesn't work out any cheaper to install than timber, the lower maintenance cycle and the longevity make it a more cost-effective product over its whole lifespan. Millboard comes with a ten-year guarantee.
Easy to install
Most composite decking uses a hidden fastener system, reducing installation time to a fraction of what
traditional decking takes
. Alternatively, ask us for an
installation quote
.
Composite decking is moisture resistant
A good composite will absorb very little moisture. Millboard is made from a non-porous material designed to resist moisture. This helps with the longevity of the material as it prevents the swelling and contracting wood decks often undergo as a result of natural weather patterns. This makes composite decking perfect for the pool-side.
Low maintenance composite decking
You will still need to clean your composite decking periodically, but there's no need for the cycle of oiling or staining many wooden decks require – at least according to most manufacturers' instructions. Composite decking is also resistant to mildew and discolouration from sunlight.
Eco-friendly
Composite decking is often made from recycled plastic or materials that are more energy efficient than wood. It also avoids deforestation and doesn't require the use of potentially harmful chemicals that can be used on wood products.
Top tips:
• Composite decking is great for low maintenance but well-designed gardens. This project in
West Wickham
shows how composite decking can be used with box planters across different levels for maximum impact. • Avoid darker colours if you have a south-facing garden. Composite decking is available in many colours that usually mirror its hard wood cousins, but darker colours can really heat up in direct sunlight, which could lead to warping. • Got a roof garden? Composite decking is a great choice for a roof garden or a floating deck over a garage or car port, as it's such a flexible and waterproof material. Find out more about our composite decking product and installation service. Give us a call today on 020 8200 0882.